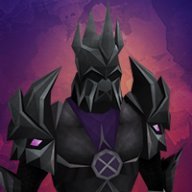 Joined

Apr 24, 2021
Messages

61
Reaction score

78
Points

18
Hello community,
Today we are pleased to announce that we are running YouTube Giveaway powered by FPK Merk:
https://www.youtube.com/c/FPKMerk/videos

Youtube Giveaway Rewards

Void Set
Charming Imp
Korasi Sword
Dragon claws
10$ scroll
50$ scroll
100$ scroll
Golden Chest + Golden Key
Ultra mystery box
Random Pet box
Chaotic set
Twisted bow
Torva set
Pernix set
Santa hat
GAME UPDATES
Boss TzTok-Jad - fixed attack delays
Tormented Demons rewritten code
Fixed Safe death zones giving PK Points
Fixed bug with user mac addresses
Added access to Tree gnome stronghold + dungeon
Improved Zenyte crafting system
Improved walking code
Fixed bug with Mandrith dialogue
Added missing door ids into the door system
Added pickaxe requirements
WEBSITE
Fixed Download Page on Main Website
Main page updated guides -
@Pixels
Market fixed bug with incorrect image display
Improved performance for Casino & overall improvements
Upgraded forums to newest version
WHATS NEXT ?
User Panel on website - change bank pin, password, titles, clan management & clan features
Improve overall Clan system
Daily Calendar Rewards
Halloween Giveaway
Halloween Events
Bug Fixes
Improve & Fix Shops
More Content
We also wanted to remind you that Casino is still in BETA for 1 more week and after that we will announce official release. So please login with your account name and give it a try!
https://casino.forgotten-paradise.org/
All accounts have rewarded casino cash for testing the beta, after beta all balance will be set to 0.
See you in-game !
FP Staff Team
Last edited by a moderator: