Easy Clues
This has to be bob's favorite training spot in game
- The cow field in Lumbridge (City teleport)
​
We all love water, especially from big, clean, fountains
The fountain in Varrock (City teleport)
I love to eat cake, maybe you want to steal some?
Cake Stall in Ardougne (City Teleport)
We shall seek history within the ancient museum
The museum in Varrock (City teleport)
We are here lying to protect the castle that we truly love
The Falador white knights (Falador, city teleport)
I seek many, many banana trees. Do you know where it is?
Karamja, banana plantage (City teleport), West
In a lair of a boss lies the next clue scroll
Boss teleport KBD - Go east through gates and down the ladder - Pull the lever
We seek a clue near the fountain of the origin (or something)
Lumbridge - South Fountain
Medium Clues
This village contains torches, rocks and some kind of stronghold
Barbarian Village (Edgeville, city teleport)
We shall thieve the master farmers. I wonder where I can find them
Draynor Stalls (Draynor, city teleport)
Arggghh mate, would you like some beer?
Port Sarim Pub (Draynor, city teleport)
Cabbage! Lots, and lots of cabbage.
North Draynor - South Falador cabbage field (Draynor, city teleport)
Ew, a scorpion. Why are these mines so messed up?
Falador mines - ::mining
We pay to pk, especially within a city named Falador
Falador (City teleport)
Rats! Rats! Rats! The sewers are full of them
Varrock Dungeon (Dungeon teleport)
These fish must be hot! We shall call this, lava fishing!
South of blue dragons, Taverly Dungeon (Dungeon teleport)
You need Agility to use the shortcuts
If you don't have it, walk all the way North, East, South past banshees, over the bridge and north to Lesser Demons,
open the door to Blue Dragons, and then walk south to the spot.
Hard Clues
Varrock - South East Mine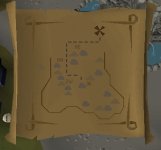 Draynor - Wizard Tower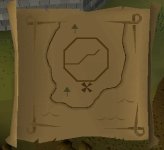 Draynor - Fishing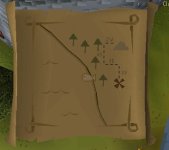 Falador North - Stone Field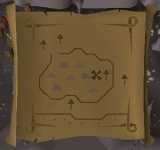 Yanille - South East Corner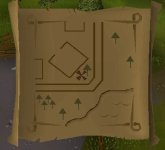 Falador - Statue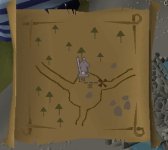 The water looks like the eyes in the wilderness -

Hunter teleport, black chins then go south to Level 19

Treasure lies in the ship in the... Wilderness agility teleport, go east then cut north Flowers grow in the wilderness near the statue of warrior

Broken

- Lava vents

- Agility teleport, wilderness agility, then go east.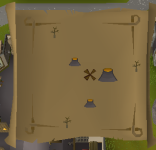 Coordinates -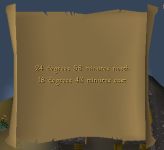 .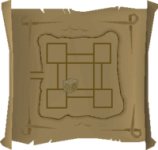 Elite and Master clues


At this level of clue - you are on your own to figure them out.- Google is your friend here, also you can ask for help in the help clan chat.



Coordinates clues help

-
https://2007rshelp.com/locator.php
Elite and MASTER Clues not opening - try dropping it and pick it back up again, still not working relog and try dropping it again.
Thank you and I Hope this helps you get started, or you find it useful.
Last edited: