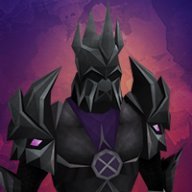 Joined

Apr 24, 2021
Messages

61
Reaction score

78
Points

18
Hello community,
We are pleased to announce that we are opening FP Casino to BETA version. We have rewarded all existing accounts with 10m$ casino value for testing. We would like to kindly ask you to test all kind of different games so we can track statistics, report which games arent working and what needs further improvements. Casino will be in beta for 2 weeks after that all balance will be set to 0 and we will make official release.
Users who deposited into the game before release will be refunded the same amount once casino is officially released.
GAME UPDATES
Last Man Standing Updated to the latest changes from OSRS
Fixed clan wars exploit
General Seed drop rate changed to 18/128 from 1/1
Added AFK Exp Boost that increases exp rate by 50% while the afk boost timer is running. When player is AFK, their exp boost timer increases, once they are no longer afk, that timer starts running down to 0 ticks.
Added agility level requirements to wilderness agility course.
Rewrote Pickpocketing to use OSRS rates and drops
Extended ground items duration by x2
Fixed crafting mould daily task
Fixed votes claiming during bank pin entry upon login.
Added better text for removing placeholder
Fixed Corporeal minion jumping outside the corporeal beast room.
Rune pouch should now restore back to old runes after leaving PK Tournament.
Added missing slayer helmets to slayer helm effect.
Cannot telegrab if inventory is full.
Removed Farming seed drops in minigames.
Fixed Cyclops room removing game tokens.
Fixed a 5 LMS bugs
Rewrote a lot of the barricades code to make interactions such as burning/exploding similar to OSRS
Fixed Collapsed caves in Castlewars
Increased Drop Value of the ACB to be above Heavy Ballista
Added osrs version of Zuriel staff to Mystery box
Added Monkey tail to string heavy ballista
Added new Mahogany tree id
See you in-game !
FP Staff Team