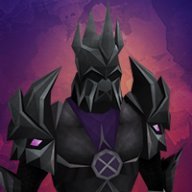 Joined

Apr 24, 2021
Messages

78
Reaction score

111
Points

33
Hello community,
Here are some of the updates before Halloween, we are planning to add exciting events & rewards so you can enjoy the spooky Halloween. Don't forget that we will host giveaway after 31st October with amazing rewards. Giveaway requirements, rules & rewards will be announced in the next week.
GAME UPDATES
Fixed Farming Exploit
Added Sir Owens for 25m buy back at Perdu
Added blackjack as random reward from thieving stalls.
Changed Wildy Guard Success Rate.
Fixed summoning and pet following.
Fixed player and monster blocking functionality.
Fixed Granite Maul Delays
Fixed safe death with rushers
Fixed OpenGL on new java
Fixed loading/saving modified items(overlays/values)
Added new opcodes for latest osrs revision items/objects/npcs
Removed strange code for combat brawlers, fixing combat brawlers.
Vote Shop - added:
Clown outfit
Anti-panties
Skeleton lantern
Web cloak
Donate Shop - added:
Gravedigger outfit
Banshee outfit
Spookier outfit
Loyalty Shop - added:
Skeleton outfit
Jonas mask
Grim reaper hood
Daily Shop - added:
Builders outfit
Spooky outfit
Pumpkin lantern
Zombie head
Fixed items:
Heavy Casket
Zanik's crate
Wildy crate
Royal Outfit
Chicken Outfit
Evil Chicken Outfit
Snow Imp Costume
Large Spade
Website Update:
Store Limited Items is now updated - How it works:
Items will be automatically and random selected each week
From Monday to Friday people will be able to preview the items
From Friday to Sunday, items will be available to purchase
Each week items will reset and new random limited items will appear
MEDIA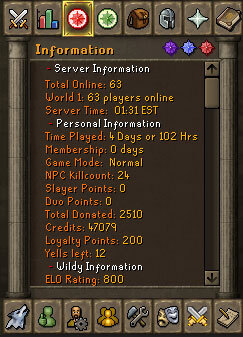 ​
See you in-game!
FP Team
Last edited: