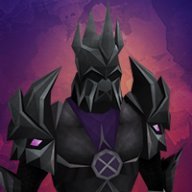 Joined

Apr 24, 2021
Messages

78
Reaction score

111
Points

33
Hello community,
In this week update we have focused a bit on the clue scroll rewards, OSRS have added new items so we wanted to make sure rewards are up-to date. Meanwhile we tested a bit on new game launcher its still in early phase and gonna need more updates on it, we have also hired extra developer to help Lesik so more updates are expected very soon!
GAME UPDATES
Bonecrusher & Charming Imp added to Perdu
Adjusted projectiles for Magic Attacks
Added Catherby farming location
Server performance improvements
Added clamped Granite Maul reward of 1.5m on death
Vote page - Added Top Voters (top voters will get rewards from next month)
Hard Clue Scrolls - New Items Added & Fixed stats
Rune platebody (h1)
Rune platebody (h2)
Rune platebody (h3)
Rune platebody (h4)
Rune platebody (h5)
Gilded hasta
Gilded spear
Gilded 2h sword
Blue d'hide body (t)
Blue d'hide chaps (t)
Red d'hide body (t)
Red d'hide chaps (t)
Red d'hide body (g)
Red d'hide chaps (t)
White cavalier
Red cavalier
Navy cavalier
Pirate's hat
3rd age plateskirt
Amulet of glory (t)
Saradomin d'hide body
Saradomin d'hide shield
Zamorak d'hide body
Zamorak d'hide boots
Zamorak d'hide shield
Armadyl d'hide boots
Armadyl bracers
Armadyl d'hide shiel
Ancient d'hide body
Ancient bracers
Ancient d'hide boots
Ancient d'hide shield
Bandos d'hide body
Bandos bracers
Bandos d'hide boots
Explorer Backpack
Dual Sai
Thieving Bag
Note: Some of the updates require server to be restarted/updated.
See you in-game!
FP Team